This Sunday sees the start of the 2020 IEEE/RSJ International Conference on Intelligent Robots and Systems (IROS). This year the event is online and free for anyone to attend. Content will be available from the platform on demand, with access available from 25 October to 25 November 2020.
IROS conferences have traditionally had a theme and this year is no different with the emphasis being on "consumer robotics and our future". You can sign up here.
Plenaries
IROS will feature three plenary talks. The speakers and topics are as follows:
Danica Kragic Robotics and artificial intelligence impacts on the fashion industry
Cynthia Breazeal Living with social robots: from research to commercialization and back
Yukie Nagai Cognitive development in humans and robots: new insights into intelligence
Keynote speakers
There are also nine keynote talks covering a number of topics.
Frank Dellaert Air, sea, and space robots
Anya Petrovskaya Driverless vehicles and field robots
Ashish Deshpande Rehabilitation robotics
Jonathan Hurst Humanoids
I-Ming Chen Food handling robotics
Steve LaValle Perception, action and control
Nikolaus Correll Grasping, haptics and end-effectors
Andrea Thomaz Human-robot interaction
Sarah Bergbreiter Design, micro and bio-inspired robotics
Technical talks
The technical talks have been divided into 12 topic areas.
Air, sea, and space robots
Driverless vehicles and field robots
Medical, cellular, micro and nano robots
Humanoids, exoskeletons, and rehab robots
Localization, mapping and navigation
Dynamics, control and learning
Design, mechanisms, actuators, soft and bio-inspired robots
Perception, action, and cognition
Grasping, haptics and end-effectors
Human-robot interaction, teleoperation, and virtual reality
Swarms and multi-robots
Industry 4.0
Each talk will feature its digest slide, pre-recorded video presentation, and the paper's PDF. These will be available from 25 October, so keep an eye on the website.
Workshops
There are a whopping 35 workshops to choose from. These have on-demand content and also live sessions (dates vary so visit the webpages below for more information about each specific workshop).
Robot challenges
Another element of the conference that sounds interesting is the robot challenges. There are three of these and you should be able to watch the competitions in action next week.
Open cloud robot table organization challenge (OCRTOC). This competition focusses on table organisation tasks. Participants will need to organize the objects in the scene according to a target configuration. This competition will be broadcast on 25-27 October.
8th F1Tenth autonomous Grand Prix @ IROS 2020. This competition will take the form of a virtual race with standardised vehicles and hardware. The qualifying phase is a timed trial. The Grand Prix phase pits virtual competitors against each other on the same track. The race will be broadcast on 27 October.
Robotic grasping and manipulation competition. There are two sections to this competition. In the first the robot has to make five cups of iced Matcha green tea. The second involves disassembly and assembly using a NIST Task Board.
---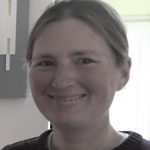 Lucy Smith
, Managing Editor for AIhub.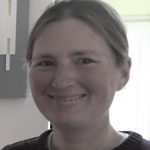 Lucy Smith , Managing Editor for AIhub.