The Bulgarian government has adopted a "Concept for the Development of Artificial Intelligence", planned until 2030. This strategy is in line with the documents of the European Commission, considering AI as one of the main drivers of digital transformation in Europe and a significant factor in ensuring the competitiveness of the European economy and high quality of life.
Specific aspects of the European vision of "reliable AI" are included, namely that technological progress is accompanied by a legal and ethical framework to ensure the security and rights of citizens. The strategy also includes details on collecting accessible high-quality data, disseminating information and equal access to the benefits of AI technologies.
In the concept document, an overview is given of the three main sectors involved in AI – sectors developing AI, sectors consuming AI, and sectors enabling the development and implementation of AI. Prerequisites and challenges for the development of AI in Bulgaria in the next decade are presented. The state of the Bulgarian ecosystem in the field of AI is considered, and the goals for the development of AI in Bulgaria are defined.
The main areas of impact and specific measures have been identified in the report: building a reliable infrastructure for AI development; development of research capacity for scientific excellence; creation of knowledge and skills for the development and use of AI; support for innovation to implement AI in practice; raising awareness and building trust in society; creating a regulatory framework for the development and use of reliable AI following international regulatory and ethical standards.
The main statements relating to the implementation, monitoring and financing of the activities are outlined. It is proposed to establish an interdepartmental working group, which will include representatives of key state institutions, district administrations, academia, business, and professional associations, as well as related non-governmental organizations. The task of this working group will be to analyse the overall state of the sector and to prepare an operational roadmap for the implementation of the strategy.
You can read the full version of the document here.
---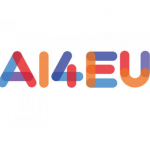 AI4EU