This year's Stanford HAI virtual fall conference took place on 9-10 November. It comprised a discussion of four policy proposals that respond to the issues and opportunities created by artificial intelligence. The premise is that each policy proposal poses a challenge to the status quo. These proposals were presented to panels of experts who debated the merits and issues surrounding each policy.
The event was recorded and you can watch both days' sessions on YouTube. Day one covered proposals 1 and 2, and day two focussed on proposals 3 and 4.
Day one
Proposal 1: Middleware could give consumers choices over what they see online
Middleware is software that rides on top of an existing internet or social media platform such as Google, Facebook or Twitter and can modify the presentation of underlying data. This proposal suggests outsourcing content moderation to a layer of competitive middleware companies that would offer users the ability to tailor their search and social media feeds to suit their personal preferences.
Taking part in this discussion were:
Francis Fukuyama (Freeman Spogli Institute for International Studies)
Ashish Goel (Stanford University)
Kate Starbird (University of Washington)
Katrina Ligett (Hebrew University)
Renee DiResta (Stanford Internet Observatory)
Read more here.
Proposal 2: Universal Basic Income to offset job losses due to automation
The proposal is to give every American adult $1,000 a month to avert an economic crisis.
Taking part in this discussion were:
Andrew Yang (Venture for America)
Darrick Hamilton (The New School Milano)
Mark Duggan (Stanford Institute for Economic Policy Research)
Juliana Bidadanure (Stanford University)
Read more here.
Day two
Proposal 3: Data cooperatives could give us more power over our data
To address the power imbalance between data producers and corporations that profit from our data, scholars propose creating data cooperatives to act as fiduciary intermediaries.
Taking part in this discussion were:
Divya Siddarth (Microsoft)
Pamela Samuelson (UC Berkeley)
Sandy Pentland (MIT)
Jennifer King (Stanford University)
Read more here.
Proposal 4: Third-party auditor access for AI accountability
A proposal for legal protections and regulatory involvement to support organizations that uncover algorithmic harm.
Taking part in this discussion were:
Deborah Raji (UC Berkeley)
DJ Patil (Devoted Health)
Cathy O'Neil (Columbia University)
Fiona Scott Morton (Yale University)
Read more here.
These four proposals were chosen following a public consultation last spring. The organisers received nearly 100 suggestions. In addition to the four discussed at the event, there are six more that the team at Stanford HAI would like to highlight. You can find out more about these here.
---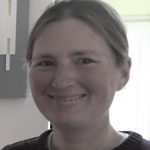 Lucy Smith
, Managing Editor for AIhub.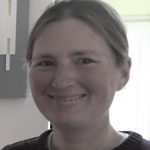 Lucy Smith , Managing Editor for AIhub.