Good news for fans of AI-generated pop: the AI Song Contest will return for 2022! The AI Song Contest is all about collaborating creatively with AI, and anyone can take part. The organisers have announced that the deadline for entries for this year's competition is 1 June 2022. Teams must register by 15 March 2022.
The winners of the 2021 competition were M.O.G.I.I.7.E.D. with their song Listen To Your Body Choir. The song, created by Jon Gillick, Max Savage, Matt Sims and Brodie Jenkins, takes inspiration from the song Daisy Bell (composed by Harry Dacre in 1892), which was the first song to be sung by a computer in 1961. The team created a modern continuation using SampleRNN, GPT-2 and Melody-RNN. You can listen to the song below:
To take part this year, teams need to deliver two things:
A song co-created with AI
A process document describing how AI and data were used in the creative process
You can find out more about how to participate here.
If you are in need of some inspiration, you can listen to all of last year's entries here.
Some of the participants even created music videos to accompany their songs. These are collected here.
tags:
quick read
---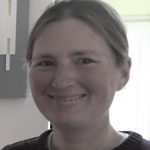 Lucy Smith
, Managing Editor for AIhub.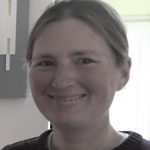 Lucy Smith , Managing Editor for AIhub.