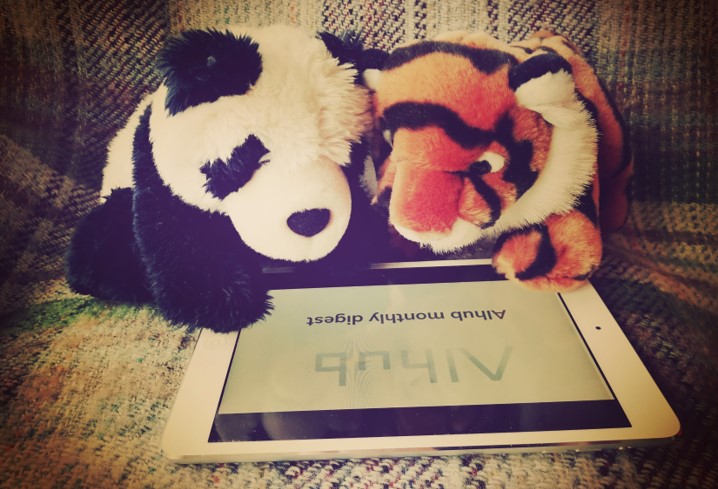 Welcome to our June 2022 monthly digest, where you can catch up with any AIhub stories you may have missed, get the low-down on recent events, and much more. This month, we find out about meta-learning, explore the importance of images in communicating about AI, and ponder over who to vote for in the AI Song Contest.
New voices in AI
In the latest episode of New voices in AI, Oumaima Hajri shares her work and journey in ethical AI. Watch the episode here.
Bootstrapped meta-learning
Sebastian Flennerhag, Yannick Schroecker, Tom Zahavy, Hado van Hasselt, David Silver, and Satinder Singh won an ICLR 2022 outstanding paper award for their work Bootstrapped meta-learning. We spoke to Sebastian about how the team approached the problem of meta-learning, how their algorithm performs, and plans for future work. Read the interview here.
IJCAI 2022 awards
The winners of four IJCAI awards have been announced. These four distinctions are: the Award for Research Excellence, the Computers and Thought Award, the John McCarthy Award and the Donald E. Walker Distinguished Service Award. Find out who won here.
FAccT 2022 distinguished paper awards
Congratulations to the winners of the FAccT 2022 distinguished paper awards! There were two distinguished paper awards, and two student paper awards.
Distinguished paper awards:

Abeba Birhane, Pratyusha Kalluri, Dallas Card, William Agnew, Ravit Dotan and Michelle Bao, The values encoded in machine learning research.
Ziwei Wu and Jingrui He, Fairness-aware model-agnostic positive and unlabeled learning.

Distinguished student paper awards:

Kristen Scott, Sonja Mei Wang, Milagros Miceli, Pieter Delobelle, Karolina Sztandar-Sztanderska and Bettina Berendt, Algorithmic tools in public employment services: towards a jobseeker-centric perspective.
H. Suresh, R. Movva, A. Lee Dogan, R. Bhargava, I. Cruxen, A. Martinez Cuba, G. Taurino, W. So, C. D'Ignazio, Towards intersectional feminist and participatory ML: a case study in supporting feminicide counterdata collection.
Conference on reinforcement learning and decision making
In early June, Brown University played host to the multi-disciplinary conference on reinforcement learning and decision making (RLDM). You can watch recordings of the talks here. At the conference, two best paper awards were presented. These went to:
Yash Chandak, Scott Niekum, Bruno Castro da Silva, Erik Learned-Miller, Emma Brunskill, Philip S. Thomas, Universal off-policy evaluation.
Diksha Gupta, Brian DePasquale, Charles Kopec, Carlos Brod, An explanatory link between history biases and lapses.
Images matter
How we depict the state of technology (imagined, current or future) visually and verbally, helps us position ourselves in relation to what is already there and what is coming. In this interesting article, Merve Hickok explains why it is crucial to challenge the narratives and biases underlying the stereotypical images of AI, and how we can help contribute to creating better images of AI. As a case study she analyses the results of google images searchers for common AI applications in both Turkish and English.
Can AI make humans better?
The AIhub coffee corner captures the musings of AI experts over a short conversation. This month, we ask if AI can make humans better. And, if so, how? Read the discussion here.
International Conference on Robotics and Automation
ICRA 2022 brought together the world's top researchers and companies to share ideas and advances in the fields of robotics and automation. You can read a summary of the event here. David Garzón Ramos has put together a series of videos, which give a flavour of each of the five days of the conference. You can find the playlist on YouTube here.
AI song contest voting
The AI song contest is back for a third year. There were a whopping 46 entries this year, and you can listen to them all here. The jury have selected 15 finalists, and you can vote on these until 30 June.
Mayflower autonomous ship arrives in the USA
We've been following with interest the progress of the Mayflower Autonomous Ship. After a 40-day, 5,600km journey across the Atlantic, the vessel completed its journey, reaching Halifax, Nova Scotia on 5 June. You can see some photos and commentary on the team's Instagram page. On 27 June, the ship began the journey back to the UK. You can view progress, including live webcam footage, on the dashboard.
How do text-to-image generators work?
This video from Vox takes a look at text-to-image generators and provides a primer on how this technology works, and some of the implications. In this bonus video you can see an extended discussion about what this means for human artists, designers, and illustrators.
tags:
monthly digest
---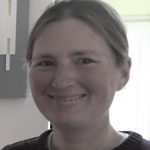 Lucy Smith
, Managing Editor for AIhub.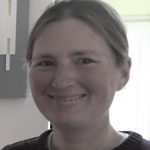 Lucy Smith , Managing Editor for AIhub.