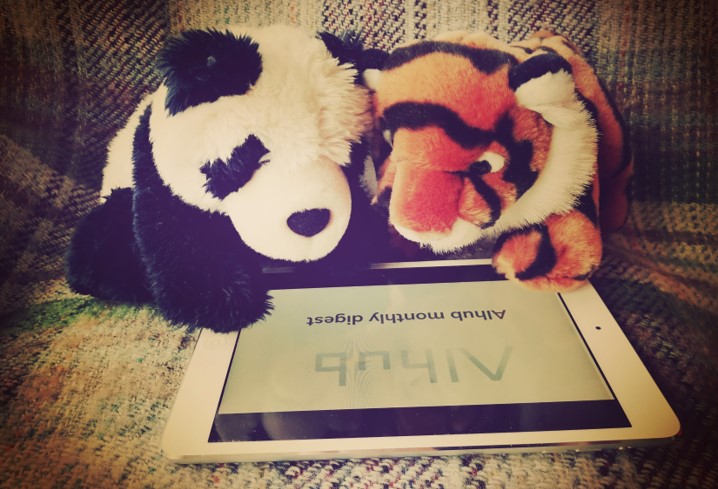 Welcome to our August 2023 monthly digest, where you can catch up with any AIhub stories you may have missed, peruse the latest news, find out about recent events, and more. This month, we take a whistle-stop tour around some of the big conferences, popping in to IJCAI, AIES and ICML, find out about interdisciplinary methods in computational creativity, and say goodbye to a well-loved podcast.
Researching interdisciplinary methods in computational creativity
Nadia Ady and Faun Rice are working on a research project exploring where AI researchers find inspiration and ideas about human intelligence, and what approaches they use to translate ideas from the disciplines that study human intelligence (e.g. social sciences, psychology, neuroscience) for work in AI. We spoke to Nadia and Faun about the project, what they've learnt so far, and how they plan to further develop the work. Read the interview here.
IJCAI 2023
The 32nd International Joint Conference on Artificial Intelligence (IJCAI 2023) took place in Macao from 19-25 August 2023. The programme included plenary talks, workshops, symposia and tutorials. You can get a flavour of the conference in our round-ups from the Twitter-sphere: Part 1 | Part 2. During the conference, the winners of the prestigious IJCAI 2023 awards were honoured. We also found out which papers from the conference won the distinguished paper awards. Keep an eye out for further future coverage of the conference here.
AI, ethics and society
August also saw the running of the sixth AAAI/ACM conference on Artificial Intelligence, Ethics, and Society (AIES), which took place in Montreal. You can find out what the participants got up to during the three-day event in our round-up. The programme included two interesting panel discussions, and we covered the first of these – on the hype, hope and harms of large language models – here.
ML for biological research and ML with social purpose
We continued our coverage of the International Conference on Machine Learning (ICML), with summaries of two of the invited talks. Jennifer Doudna outlined the CRISPR/Cas9 method (for which she was awarded the Nobel Prize in Chemistry), touching on a successful case study, and shared how she thinks machine learning will contribute to biological research. Meanwhile, Shakir Mohamed talked about machine learning with social purpose, giving examples from his work on modelling earth systems.
#ICML2023 invited talk: Jennifer Doudna on machine learning for biological research
#ICML2023 invited talk: Shakir Mohamed on ML with social purpose
Taking a look at voluntary AI commitments
In "Ensuring Safe, Secure, and Trustworthy AI": What those seven companies avoided committing to, Emily Bender writes about the voluntary commitments from AI companies announced at the White House in July. She takes a look at what's missing, what is inappropriately included, and why self-regulation isn't going to be sufficient.
Grace podcast episodes with Milagros Miceli and Meredith Broussard
In recent months, two new episodes of the Grace podcast have been released. In the first, Nakeema Stefflbauer talks to Milagros Miceli about the exploitation of data annotators. In the second, Donna Hunter chats to Meredith Broussard about her book "More than a glitch: confronting race, gender, and ability bias in tech".
Goodbye from The Radical AI Podcast
Since its launch in 2020, we've been avid listeners of The Radical AI Podcast, hosted by Jessie J Smith and Dylan Doyle-Burke. They've chatted to some amazing researchers and covered some fascinating topics. Sadly, Jess and Dylan recently announced that the podcast has come to an end. However, you can still catch up with any episodes you may have missed via their website.
AI and data science learning resources
The Alan Turing Institute has announced a new online learning platform for AI and data science learning resources. Here, you can sign up for a whole host of courses, including "AI fairness on social media", "Introduction to transparent machine learning", and "Assessing and mitigating bias and discrimination in AI".
Generative models resources list
We've updated our list of resources pertaining to large language models (and other generative AI models). Here you can find articles, opinion pieces, videos and explainers.
---
Our resources page
Forthcoming and past seminars for 2023
AI around the world focus series
UN SDGs focus series
New voices in AI series
tags:
monthly digest
---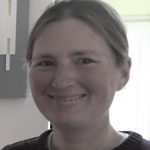 Lucy Smith
, Managing Editor for AIhub.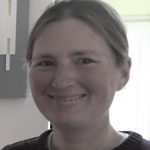 Lucy Smith , Managing Editor for AIhub.