The AI song contest returns for its third year!
After the success of the 2020 and 2021 contests, there are more entries than ever with a total of 46 teams participating this year. The jury has chosen 15 finalists, but you can find all of the entries here. Each team has written about their song, the inspiration behind it, and how the human-AI co-creation process worked. The lyrics are also available for your enjoyment.
Between now and early July 2022 voting is open for the international public (the final closing date for voting has yet to be announced, we will update when it is confirmed). Anyone can evaluate as many songs as they like, but only your last vote will be counted. Each participating team will be awarded two sets of points: one from the public vote, and the other from an expert jury.
In early July there will be multiple online panel sessions, and the winner of the AI Song Contest 2022 will be announced in an online award ceremony.
The entries cover a wide range of genres from lullabies, to jazz, to heavy metal, and a very unique ode to coffee!
To give a taster, here is a small selection of this year's songs:
"Be with you (与你同在)" by AIM3 features smooth vocals over gentle melodies. It has the feel of a love song, and the lyrics play with the idea of humans and AI working together.
"อสุระเทวะชุมนุม – Enter Demons & Gods" by Yaboi Hanoi celebrates Southeast Asian instruments and culture while also mixing in bass music.
"Nuns in a moshpit" by dadabots is one of the more comical entries and sounds exactly how you would expect from that title.
"Machine's Promises" by aiThentic is a cool jazz number that was one of just 7 takes of the song and comes complete with music video.
---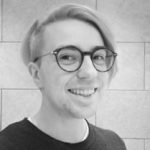 Joe Daly
Engagement Manager for AIhub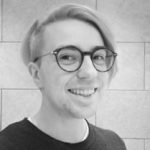 Joe Daly Engagement Manager for AIhub