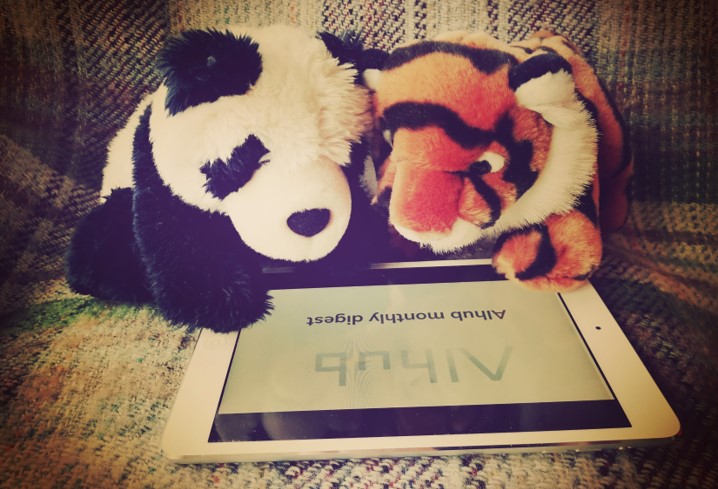 Welcome to our August 2021 monthly digest where you can catch up with any AIhub stories you may have missed, get the low-down on recent events, and much more. In this edition we cover IJCAI 2021, find out about new grants for climate research, hear about RoboCupJunior, and celebrate a significant birthday.
IJCAI 2021
The big event this month was the International Joint Conference on Artificial Intelligence (IJCAI-21), held virtually from 19-26 August. Gathertown played host to proceedings and participants were treated to eight invited talks, panel discussions, poster sessions, and more.
We're covering the invited talks in a series of articles. The first two posts in the series are out already:
#IJCAI2021 invited talks round-up 1: fairness in multiwinner voting, and combining AI and robotics to augment human abilities.
#IJCAI2021 invited talks round-up 2: system two deep learning, and knowledge representation for generalisation.
Stay tuned for the next articles in the series.
Another important part of the conference was the varied programme of tutorials and workshops. Our Twitter round-up gives a flavour of the experiences of participants and organisers.
Awards
During the IJCAI opening ceremony the classic and prominent paper awards were announced. The winners were as follows:
AIJ 2021 classic paper award
Planning and acting in partially observable stochastic domains, Leslie Kaelbling, Michael Littman, Anthony Cassandra
AIJ 2021 prominent paper award
Efficient crowdsourcing of unknown experts using bounded multi-armed bandits, Long Tran-Thanh, Sebastian Stein, Alex Rogers, Nicholas Jennings
Algorithm runtime prediction: Methods & evaluation, Frank Hutter, Lin Xu, Holger Hoos, Kevin Leyton-Brown
2021 IJCAI-JAIR best paper prize
Learning explanatory rules from noisy data, Richard Evans and Edward Grefenstette
You can find out more in this post.
Also presented at the conference was the ACM SIGAI industry award.
The ACM SIGAI Industry Award for Excellence in Artificial Intelligence is given annually to individuals or teams who have transferred original academic research into AI applications in recent years in ways that demonstrate the power of AI techniques. The winner of the 2021 award is DrAid, an intelligent assistant for radiologists developed by VinBrain, Vietnam. DrAid assists in the interpretation of chest x-rays for diagnosis of clinical syndromes, and the end-to-end support of clinical management tasks.
The awards didn't stop there, with the IJCAI distinguished papers also announced. These are the papers selected by the judging committee as the best articles from the conference. The winners this year were:
Interview with Amy Eguchi about RoboCupJunior
We caught up with RoboCup trustee Amy Eguchi, who told us about the RoboCupJunior events that took place this year. RoboCupJunior is designed to introduce RoboCup to school children, with the focus being on education. It offers several challenges, each emphasizing cooperation and problem-solving, and provides an exciting introduction to the field of AI and robotics.
If you missed our previous interviews with representatives from some of the other RoboCup leagues, you can find them here:
Sebastian Eltester – Logistics League
Marco Simões – 3d Simulation League
Maike Paetzel-Prüsmann – Humanoid League
Asad Norouzi – RoboCup@Work League
Climate Change AI Innovation Grants
This month, Climate Change AI (CCAI) launched an Innovation Grants programme. They'll be funding projects at the intersection of climate change and AI for up to $150k each, with $1.8M available over all the projects. You can find full details on the CCAI webpage here.
Chinese proposed rules for recommendation algorithms
China's cyberspace watchdog, the Cyberspace Administration of China (CAC), recently published a set of draft regulations for recommendation algorithms. You can find the English translation here. Kendra Schaefer provides her summary of the proposal here, and concludes that there will be tight regulation. One of the proposals is that users must be provided with a convenient way to see and delete the keywords that the algorithm is using to profile them.
Happy 30th birthday to arXiv!
This month we wish many happy returns of the day to arXiv, with the open-access repository celebrating 30 years since its launch. ArXiv is particularly important for the AI community with many researchers in the field posting articles, and using it to access the latest research. Chances are you'll feel a pang of nostalgia for technology past when you look at this photo of arXiv's third host machine and the first dedicated solely to arXiv.
Our AIhub trustees discussed arXiv and the future of AI publishing last year. You can also explore our monthly round-ups of hot arXiv content. Here is our most recent post to get you started.
Evil AI cartoons
If you like cartoons then be sure to check out these offerings from @EvilAICartoons. They are created by Iyad Rahwan, who aims to "fight artificial intelligence anxiety with comics". You can find out more about the scientific references behind the cartoons and access the archive here.
tags:
monthly digest
---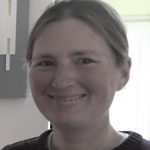 Lucy Smith
, Managing Editor for AIhub.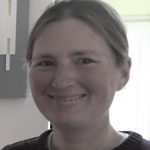 Lucy Smith , Managing Editor for AIhub.