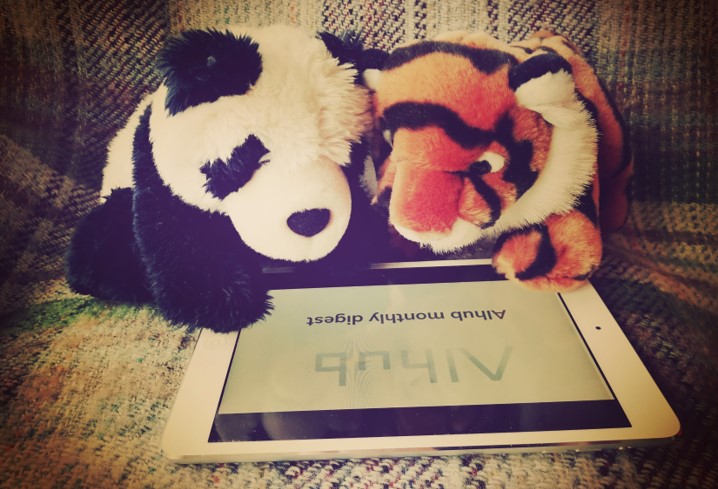 Welcome to our January 2023 monthly digest, where you can catch up with any AIhub stories you may have missed, get the low-down on recent events, and much more. This month, we highlight some of the projects pertaining to low-resource languages, hear about counterfactual explanations for land cover mapping, and find out about machine learning techniques for night-time remote sensing.
Natural language processing for low-resource languages
We are delighted to share the second article in our focus series on "AI around the world": Natural Language Processing for low-resource languages. This time we enter the domain of natural language processing and highlight some of the work and initiatives being carried out on low-resource languages.
New voices in AI with Srija Chakraborty
In our latest episode of New voices in AI, Srija Chakraborty tells us about her work applying machine learning techniques to night-time remote sensing for measuring nightlights from a variety of natural and artificial sources.
AIhub Coffee corner: large language models for scientific writing
The AIhub coffee corner captures the musings of AI experts over a short conversation. In the latest discussion, Sabine Hauert, Michael Littman and Sarit Kraus discuss LLMs and, in particular, the potential implications of their use for writing scientific content.
Interview with Katharina Weitz and Chi Tai Dang: Do we need explainable AI in companies?
In their project report paper Do We Need Explainable AI in Companies? Investigation of Challenges, Expectations, and Chances from Employees' Perspective, Katharina Weitz, Chi Tai Dang and Elisabeth André investigate employees' specific needs and attitudes towards AI. In this interview, Katharina and Chi Tai tell us more about this work.
Counterfactual explanations for land cover mapping
In their paper Counterfactual Explanations for Land Cover Mapping in a Multi-class Setting, Cassio Dantas, Diego Marcos and Dino Ienco apply counterfactual explanations to remote sensing time series data for land cover mapping classification. In this interview, Cassio tells us more about explainable AI and counterfactuals, the team's research methodology, and their main findings.
Lanfrica reaches 1000 resources
Lanfrica is an online resource centre that catalogues, archives and links African language resources. At the end of last year, the team reached the milestone of 1000 resources linked from their platform. You can read more about this achievement, and about Lanfrica here.
AI100 early career essay competition
The One Hundred Year Study on Artificial Intelligence (AI100) is a longitudinal study of progress in AI and its impacts on society. Every five years, a report is published looking at how AI will affect work, life and society. To help guide the 2026 report, the committee is inviting original essay submissions that react directly to one or both of the AI100 reports. Find out more about the competition, and how to submit an essay, here.
Six grand challenges for human-centred artificial intelligence
A group of 26 experts across academia, industry and government has published an article outlining what they see as six grand challenges for human-centred AI. They identify the main challenges as developing AI that (1) is human well-being oriented, (2) is responsible, (3) respects privacy, (4) incorporates human-centred design and evaluation frameworks, (5) is governance and oversight enabled, and (6) respects human cognitive processes at the human-AI interaction frontier.
An introduction to federated learning
The Open Data Institute (ODI) has published a report on federated learning. In this document, the authors provide a comprehensive account of federated learning, and explore the potential it has for both commercial use cases, and for organisations interested in using federated learning.
Everyday AI
In a new podcast series, Everyday AI, host Jon Whittle (CSIRO) explores the AI that is already shaping our lives. With the help of expert guests, he explores how AI is used in creative industries, health, conservation, sports and space. You can listen to all of the episodes here.
Some highlights from 2022
In case you missed it, our AIhub 2022 AI round-up highlights some of the notable research developments, awards, news and policy in the world of artificial intelligence from last year. We also collected some of our favourite blog posts and interviews from 2022. Finally, we collated all episodes of our New voices in AI series here.
AIhub at AAAI 2023
We're looking forward to attending AAAI next month. We're pleased to report that we will be giving a science communication course on Wednesday 8 February. If you're going to AAAI and are interested in finding out how you can communicate your research to a general audience, then you can find us in room West Overlook, Level 2, starting from 08:30.
---
Our resources page
Forthcoming and past seminars for 2023
AI around the world focus series
UN SDGs focus series
New voices in AI series
tags:
monthly digest
---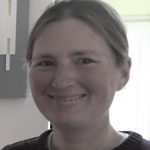 Lucy Smith
, Managing Editor for AIhub.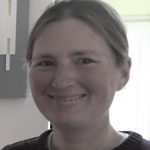 Lucy Smith , Managing Editor for AIhub.