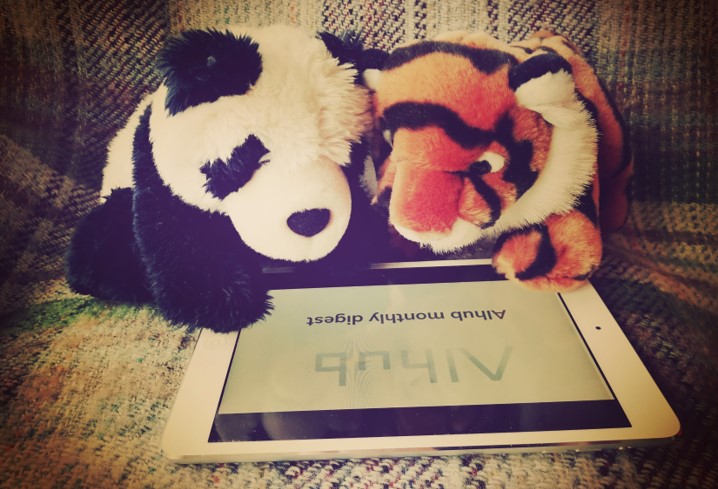 Welcome to our February 2023 monthly digest, where you can catch up with any AIhub stories you may have missed, get the low-down on recent events, and much more. This month, we look back on the AAAI conference, congratulate award winners, and find out more about multimodal learning, and generative modelling.
AAAI 2023
We were lucky enough to be able to attend the 37th AAAI Conference on Artificial Intelligence (AAAI2023) in person. As well as going to talks, poster sessions, and other events, we gave a hands-on tutorial on "science communication for AI researchers".
The invited talks are always an important part of any conference, and this year did not disappoint. The programme chairs had put together a varied and interesting selection of topics, ranging from healthcare to robotics, from finance to physics. So far, we've written summaries of the talks by Tuomas Sandholm and Manuela Veloso, and you can read these write-ups here:
#AAAI2023 invited talk: Tuomas Sandholm on organ exchanges
#AAAI2023 invited talk: Manuela Veloso on experience-based insights from AI in robotics and AI in finance
You can find out what conference attendees, speakers and organisers thought about the week in our two Twitter round-ups:
#AAAI2023 tweet round-up from the first two days
#AAAI2023 tweet round-up: the conference in summary
In a special award session, the best papers of the conference were announced. The AAAI-2023 outstanding paper award went to Joar Skalse and Alessandro Abate for their work Misspecification in Inverse Reinforcement Learning. The AAAI-2023 outstanding student paper award was given to Decorate the Newcomers: Visual Domain Prompt for Continual Test Time Adaptation, authored by Yulu Gan, Yan Bai, Yihang Lou, Xianzheng Ma, Renrui Zhang, Nian Shi, and Lin Luo. There were also 12 distinguished paper award winners, the details of which can be found here.
As well as these best paper awards, a number of prestigious AAAI awards were presented at the conference. These included the AAAI Award for Artificial Intelligence for the Benefit of Humanity, which was won by Tuomas Sandholm. You can find out more about this prize, and the others awarded, here.
There will be plenty more content to come as we continue to cover the conference, and hear from participants about their work. You can find our conference coverage here, and this collection will be updated as soon as we add new content.
ACM SIGAI Autonomous Agents award
Congratulations to Edith Elkind on winning the 2023 ACM/SIGAI Autonomous Agents Research Award. This prestigious award is made for excellence in research in the area of autonomous agents. It is intended to recognize researchers in autonomous agents whose current work is an important influence on the field. The award selection committee recognised Edith for "her significant research contributions in computational social choice and algorithms for cooperative games, and extraordinary service to the community".
A survey on knowledge-enhanced multimodal learning
Multimodal learning is a field of increasing interest in the research community. In this blogpost, Maria Lymperaiou and Giorgos Stamou survey the state of the field of knowledge-enhanced multimodal learning, with a focus on visiolinguistic (KVL) learning.
Riemannian score-based generative modelling
Valentin De Bortoli, Emile Mathieu, Michael John Hutchinson, James Thornton, Yee Whye Teh and Arnaud Doucet won a NeurIPS2022 outstanding paper award for their work Riemannian Score-Based Generative Modelling, in which they generalise score-based generative models from Euclidean space to Riemannian manifolds. In this blogpost, Valentin explains the work.
EurAI dissertation award
Nominations are invited for the 2022 Artificial Intelligence Dissertation Award sponsored by EurAI (European Association of Artificial Intelligence). The award recognises superior research and writing by doctoral candidates in artificial intelligence. It is presented annually at the European Conference on Artificial Intelligence, with the winner invited to present a talk at the conference. The deadline for nominations is 31 May 2023, and you can find out more information here.
AfriSenti: sentiment datasets for tweets in African languages
This month saw the release of AfriSenti: A Twitter Sentiment Analysis Benchmark for African Languages. This paper introduces AfriSenti, a dataset of 110,000+ tweets in 14 African languages, annotated by native speakers. The dataset is available here. The paper describes the data collection methodology, annotation process, and related challenges when curating each of the datasets.
AI and neurotechnology: learning from AI ethics
In this article, Sara Berger and Francesca Rossi talk about some of the potential ethical issues relating to neurotechnology, and suggest that lessons learned from AI ethics may help in this domain. Their intention is to initiate a conversation and work towards addressing identified neuroethics issues. Francesca summarises the aims of the work in this video.
A blurry jpeg of the web
Ted Chiang offers his take on ChatGPT (and large language models in general) in this piece in The New Yorker. "Think of ChatGPT as a blurry jpeg of all the text on the Web. It retains much of the information …, but, if you're looking for an exact sequence of bits, you won't find it; all you will ever get is an approximation."
Jordan Harrod does 5-minute crafts with the help of GPT-3
Jordan Harrod regularly posts videos about AI and technology on her popular YouTube channel. This month, Jordan used GPT-3 to suggest some 5-minute crafts, which she tried out on camera.
Stochastic Parrots Day
Friday 17 March marks the two year anniversary since the publication of On the Dangers of Stochastic Parrots: Can Language Models Be Too Big?🦜. Join the co-authors of the paper and various guests at a special (virtual) event to reflect on what has happened in the last two years, what the large language model landscape currently looks like, what trajectory are we following, and how this compares to the path we should be taking.
---
Our resources page
Forthcoming and past seminars for 2023
AI around the world focus series
UN SDGs focus series
New voices in AI series
tags:
monthly digest
---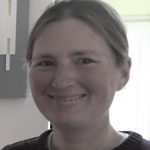 Lucy Smith
, Managing Editor for AIhub.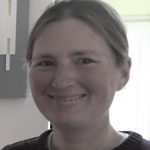 Lucy Smith , Managing Editor for AIhub.