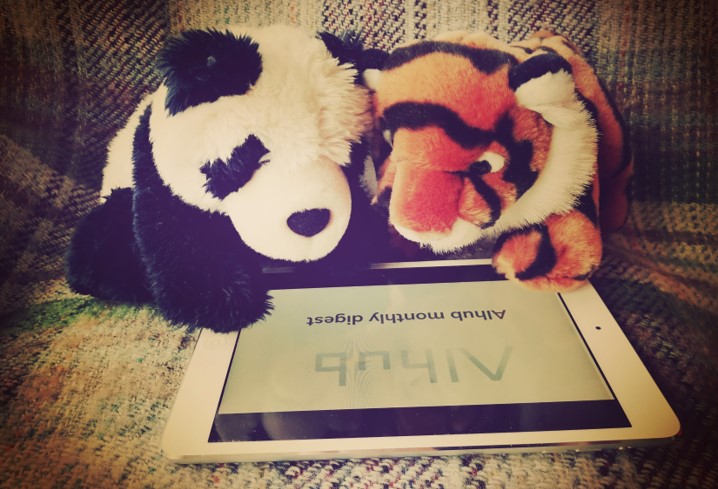 Welcome to our December 2022 monthly digest, where you can catch up with any AIhub stories you may have missed, get the low-down on recent events, and much more. This month, we hear from best paper award winners at ICIP and NeurIPS, and find out more about teleoperation, multilingual translation, and quality-diversity algorithms. We also have exciting news, in the form of a new focus series.
AI around the world launch
We're delighted to announce the launch of our new focus series on AI around the world, where we cover exciting applications of AI across the globe. To kick off the series, we spoke with Rose Nakasi. Rose Nakasi and her colleagues have developed a machine learning method to detect malaria parasites in blood samples. Rose told us about the motivation for this project, the progress so far, and what they are planning next.
Keep an eye out for further articles in this series over the coming weeks and months. In future articles, we'll be taking a look at natural language processing for low-resource languages, and finding out more about using AI to identify diseases in crops.
Estimating manipulation intentions to ease teleoperation
Teleoperation is an important branch of robotics, and opens up the possibility of operating robots at distance in risky environments. However, the operation of these systems can be taxing for the human, and shared human-machine control has gained traction in recent years. Typically, low-level motor control is carried out by the robot, while the human is focused on high-level planning. To achieve this, the robotic system needs an accurate indication of the operator's intention. In work presented at IROS 2022 last month, Anna Belardinelli and colleagues introduced an intention estimation model that relies on both gaze and motion features. Anna wrote about the work in this blog post.
Learning an artificial language for knowledge-sharing in multilingual translation
Neural machine translation (NMT) is key to many automatic translation platforms. We interviewed Danni Liu and Jan Niehues, who told us more about their research investigating multilingual neural machine translation models. In recent work, they consider whether NMT models can be adapted to represent input languages in an artificial language. They also investigate whether this can improve robustness in low-resource conditions and give us a better understanding of the representations learnt by multilingual NMT models.
Optics lens design for privacy-preserving scene captioning
Paula Arguello, Jhon Lopez, Carlos Hinojosa and Henry Arguello won the best paper award at the International Conference on Image Processing (ICIP) for their work Optics lens design for privacy-preserving scene captioning. In this interview, Carlos tells us more about privacy-preserving scene captioning, how they approached the problem, and the key contributions of their work.
Quality-Diversity algorithms for reinforcement learning
Quality-Diversity (QD) algorithms are a relatively new family of optimization algorithms. In contrast to conventional optimization algorithms, which aim to find a single solution, QD algorithms search for a large diversity of solutions. In their research lab, Manon Flageat, Bryan Lim, Luca Grillotti, Maxime Allard, Simón C. Smith and Antoine Cully develop such algorithms. In this blog post, Manon and Bryan write about the team's work that proposes applying QD to deep reinforcement learning tasks.
NeurIPS 2022
The 2022 conference on Neural Information Processing Systems (NeurIPS) ran from 28 November to 9 December, with both in-person and virtual components. As well as the invited talks, panels, posters and contributed talks, there were workshops, tutorials and affinity group events. Joe Daly shared some highlights from these affinity group sessions here.
At the conference, the NeurIPS outstanding paper awards were announced. Kartik Chandra, Audrey Xie, Jonathan Ragan-Kelley and Erik Meijer, the authors of one of the winning papers (Gradient descent: the ultimate optimizer) told us more about their work, the methodology and their main findings. Read the interview here.
Is AI-generated art devaluing the work of artists?
The AIhub coffee corner captures the musings of AI experts over a short conversation. This month, we tackled the topic of AI-generated art and what this means for artists. Read the discussion here, and scroll to the end to see how two popular art generators represented the phrase: "AI experts discussing AI-generated art".
CSIRO AI report
Australia's national science agency (CSIRO) has published a report on artificial intelligence for science. This report has been prepared to help science managers, science organisations, and investors understand plausible development pathways for AI. The report authors aim to describe how AI has changed science and what the future may hold.
Climate Change AI summer school
Next year, the team at Climate Change AI will be hosting their second summer school, which will comprise a virtual element and an in-person program. The aim of the summer school is to educate and prepare participants to tackle major climate problems using AI. You can find out more, and apply to take part, here.
---
Our resources page
Forthcoming and past seminars 2022 and 2023
Articles in our UN SDGs focus series
New voices in AI series
tags:
monthly digest
---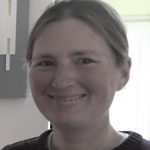 Lucy Smith
, Managing Editor for AIhub.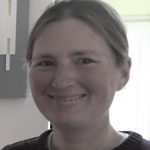 Lucy Smith , Managing Editor for AIhub.